Hosted in Hendersonville, NC, this retreat is a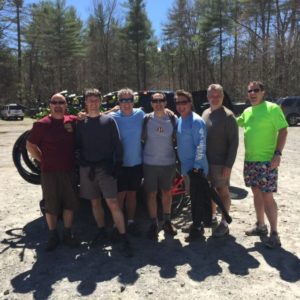 weekend trip for men to delve into "The Great Adventure of a Manhood". We will take time to push the body through exercise, challenge our minds reflecting on "What is the essence of man who lives wild, true, and free?", and refresh our spirits as we engage the Living God. This is a great trip to sign up for if you and a friend or two are trying to start your own Band of Brothers. We will take time to coach and support you in your endeavor. This retreat differs from our fall retreat in that there will be times of sharing as we go deeper into the ways of God as a Band of Brothers.
We have three homes in the Hendersonville, NC area and accommodations will be provided first come first serve basis (individual bedrooms). Or you can arrange your own accommodations in a Hendersonville hotel. We will mountain bike in the Dupont Forrest and hike in the Pisgah National Forrest. There will be different options for different levels of fitness.
---
Trip Dates
TBD.
---
Payment
The cost of the event is $225 including your food, lodging and mountain bike rental if you do not have your own bike.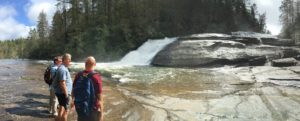 Or if you prefer, you can mail your deposit or full payment to:
Charleston Band of Brothers
c/o Allen Hughes
949 Lakeview Drive
Mt Pleasant SC 29464
Please put "Spring Adventure Trip" in the memo line.
---
Contact Info
Contact us directly for questions, if you need a mountain bike or scholarship assistance.