Four times a year the Charleston Band of Brothers offers retreats and gatherings that are open to all men. It is our desire for other men to experience the Living God and form their own "Band of Brothers".  Our experience is that when you have a group of men around willing to have the deep conversations, encouraging one another towards adventure, reflecting without judgement, and enjoying life together, God does amazing things in their midst.
---
Open to all men! A chance to hang out with other men in Charleston who want to live  life  free, true, and alive. We will eat oysters, chili, and have a cold beverage. We will briefly share the vision of Charleston Band of Brothers and what we have planned for next year.  This is a good event to bring a friend to if you want him to hear about our retreats. It also is a reunion time for guys who have been on past events.
---
Hosted in Hendersonville, NC, this retreat is a weekend trip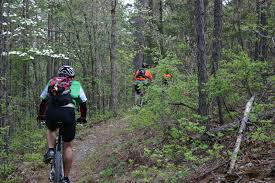 for men to delve into "The Great Adventure of a Manhood". We will take time to push the body through exercise, challenge our minds reflecting on "What is the essence of man who lives wild, true, and free?", and refresh our spirits as we engage the Living God. This is a great trip to sign up for if you and a friend or two are trying to start your own Band of Brothers. We will take time to coach and support you in your endeavor. This retreat differs from our fall retreat in that there will be times of sharing as we go deeper into the ways of God as a Band of Brothers. We will mountain bike in the Dupont Forrest and hike in the Pisgah National Forrest.
---
This is an open event for all men to come and share a meal, engage in some fun activities, and to hear a brief message about our upcoming Life to the Limit Retreat.  The BBQ is a chance to get the word out, give people more information and answer any questions. We would love for you to join us for a fun low-key evening and a chance to take 15 minutes to share with you the "ins and outs" of the retreat. Please feel free to invite any friends you think may have any interest in a men's retreat or just want eat some BBQ and drink a beer.
---
Life to the Limit is NOT another men's retreat – That's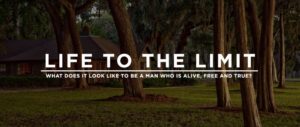 the last thing anybody needs. The reason most messages for men ultimately fail is simple: they ignore what is deep and true to a man's heart and try to shape him up through various forms of pressure and/or guilt. Not Life to The Limit, this weekend is an honest, no-BS trek into the deep passions and desires of a man's heart, the healing of the wounds he's taken in this battle, the realm of fatherhood and God and calling—life as it was meant to be lived – abundant and true.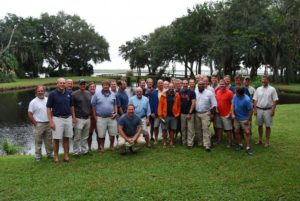 Life to the Limit is based on John Eldredge's Wild at Heart and through the sessions, times of quiet reflection, movies, adventures and downtime, you will discover something profound about the heart of God and the heart he gave you as a man.
Life to the Limit is a four-day experience with 30 men set in the heart of the beauty of Cabin Bluff on the Intracoastal Waterway of Georgia. During the downtimes you will have access to golf, fishing, sporting clays and more. We expect that if you are called to attend you will say it is one of the greatest weekends of your life.